Just like with any type of sheet metal machine, there are certain safety procedures that must be adhered too before and during the operation period. In today's blog, we're going to take an in-depth look at the safety procedures surrounding punch and shears. Punch and shear machines are metal fabrication machines that are used for cutting shapes and punching holes in sheets of metal. So, before you use one of them, be sure to stick to the following guidelines and you'll be good to go.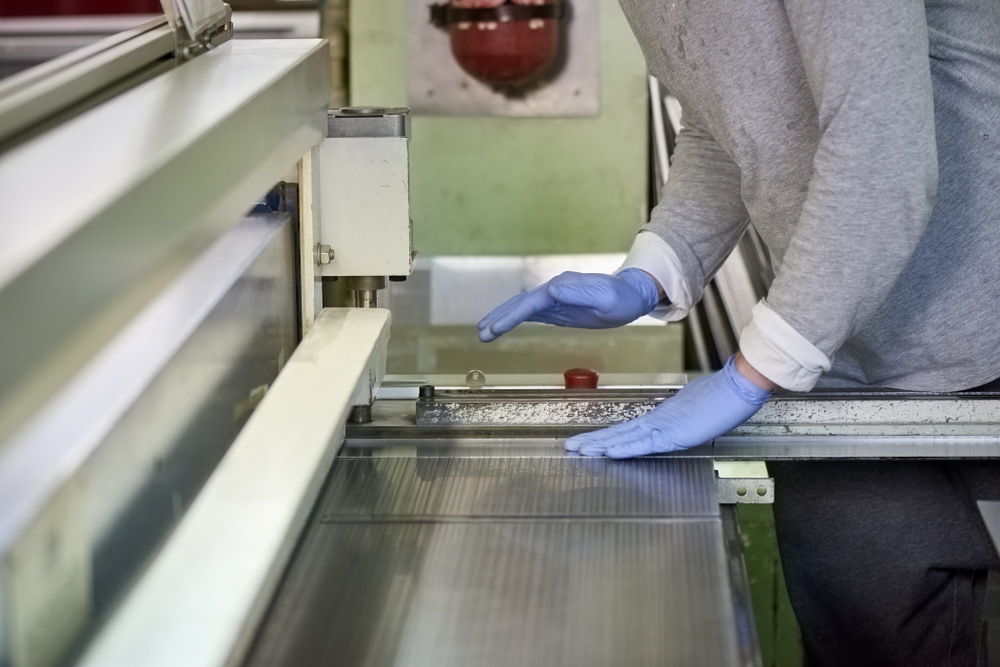 Pre-operational safety checks
Before you get the machine going, there are some steps you'll want to follow to make sure everything is in order.
Make sure you're wearing the appropriate protective gear – Safety glasses, ear muffs, leather gloves, appropriate footwear and tight-fitting clothing should be worn during operation. Hair must be tied back to avoid getting it caught in the machine and don't forget to take off any rings or jewellery as well.
Make sure to observe the area for any other personnel and make sure it's safe to start.
Use all the supplied safety guards, material hold-downs and punch strippers.
Make sure all safety guards and devices are in place.
Make sure to familiarise yourself with the instructions to ensure you know what all the buttons and functions of the punch and shears are.
Operational safety checks
Now that you've completed the pre-operational safety checks, you're ready to use the machine. Whilst using the machine, it's important to adhere to these rules closely.
Only one operator should be using the punch and shears machines at a time. This is very important as they're made to be operated by a single person at a time. A supervisor should be present to observe. Note – the supervisor should be qualified to do so.
If the machine is large enough then it is appropriate for it to be operated by two users if it has two separate roving pedals.
Know the limits of the machine. Do not use them in a capacity that'll overextend their capabilities because it could cause damage to the machine, the sheet or metal and in some cases to yourself and others.
Whilst the punch and shears are operational, keep far away from any moving parts.
Make sure that both of your hands are far away from any pinch points in the machine.
You must always pay attention to what you're doing. Do not be on your phone or be distracted by others whilst the machine is being operated. You must always be ready to take your foot off the roving pedal control in case a mistake is made.
As well always paying attention, you must never leave the machine alone whilst it is operational.
Post-operation procedure
After you've finished using the machine there are some things that you should do to effectively and appropriately power down the machine.
Make sure all the switches are turned off and the machine – and the area around it – is left clean and tidy.
Before any maintenance is done on the machine, lock it out and unplug it from the main power supply.
If maintenance is required, it must be carried out by a licensed and qualified professional. Everything done must follow the processes and procedures described in the manual.
Potential hazards and injuries
There is a variety of hazards that can cause serious injury if the above steps are not adhered to closely. Some of the potential hazards include:
Pinch, crush and squash points
Electrical and hydraulic components
Manual handling
Striking and shearing
The injuries that can be sustained from punch and shear machine-related accidents can vary from heavy bruising to loss of limbs. So, be sure to follow the above rules to the letter and always be careful when operating this sort of heavy machinery.
Are you after punch and shears in Melbourne?
If you're looking to purchase some hydraulic punch and shears machinery in Melbourne, then ACRA Machinery has you covered. We sell used and new sheet metal machines and also administer maintenance and repairs. Our qualified and passionate staff will be able to assist you with whatever sheet metal machinery related questions or queries you may have. 
If you would like to know more about sheet metal machinery safety procedures, purchasing new and used sheet metal machinery or just enquire about our repair and maintenance services, then please do not hesitate to give us a call on 03 9794 6675 or send us a message through our website here.