Customer loyalty is a concept that often gets bandied about in the retail industry but it can also be successfully applied to industrial manufacturing sector. This week, we take a look at how you can build and reinforce a loyal base of customers as a sheet metal manufacturer.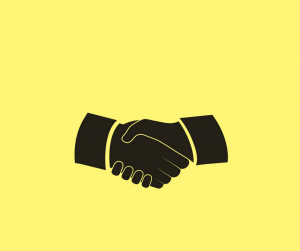 Keep them informed
Set up a contact database of customer information so that you can reach out to your established customers on a regular basis. In a manufacturing context, this communication is generally most effective when you're providing value adding information such as industry news or updates on your services and capabilities in a monthly newsletter.
Offer exceptional service
Customer service isn't something that exists exclusively in the retail sector. Any type of consumer will respond strongly to a positive service experience so it's important to go the extra mile wherever possible by being communicative, prompt, flexibly, honest and open to any criticisms.
Encourage employee loyalty
A loyal customer base can only exist in a company that runs smoothly and produces quality. For this reason, it's crucial to build trust and loyalty amongst your most valuable business asset, your employees. If you build a business based on integrity and competency, your employees will not only respect and trust you, they will be proud to represent your brand. In an insular industry like sheet metal machinery where reputation is everything, this kind of positivity is very well received and will shape the way potential clients see your business.
Offer incentives
Incentives give clients a reason to return to your business and they can be offered in the form of discounts, free products or services like shipping, and rebates.
Let your products do the talking
At the end of the day, a client is not going to return to you if they are dissatisfied with your work so it's important to ensure you produce quality, deliver on time, and remain commutative with the client throughout the purchasing process.
Acra offer and extensive range of new and used sheet metal machinery for sale in Melbourne. To learn more about our capabilities, please don't hesitate to get in touch with us by calling 03 9794 6675.