Whether you specialise in laser cutting, plasma cutting, or general metalwork, staying safe in your metal workshop should be your number one priority. Business owners, managers and workers all have a shared responsibility to use equipment safely and take the right steps to avoid any potential hazards in the workshop.
Wearing the right protective gear is one of the measures you can take to avoid and prevent laser cutting hazards – but it isn't as simple as donning an apron and gloves. To help metal workshop workers and business owners understand protective gear, we've put together this guide of everything you should know about it.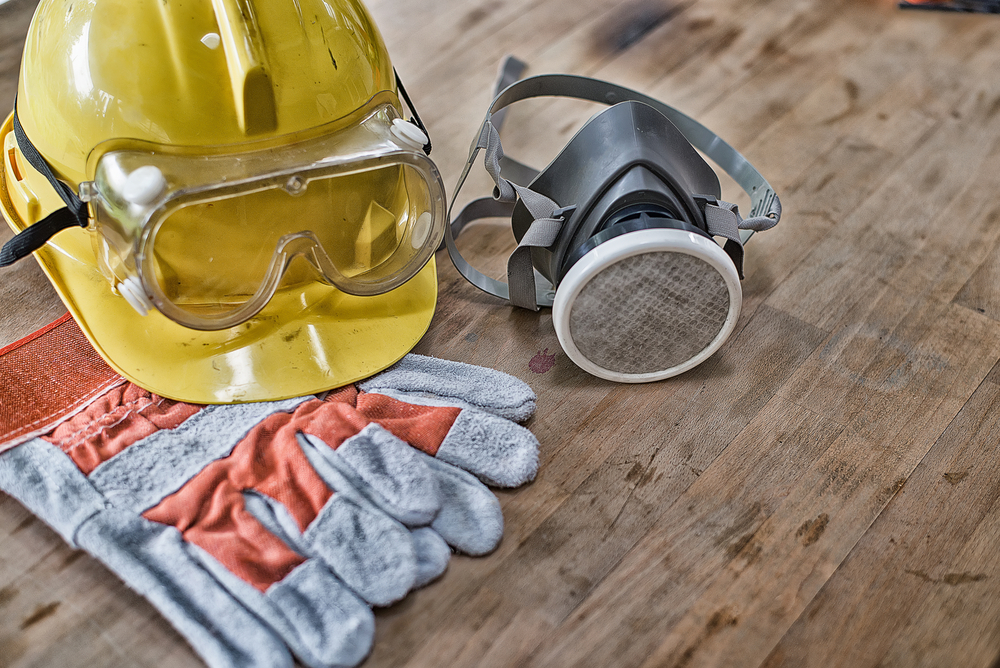 What is PPE?
PPE (otherwise known as personal protective equipment) specifically includes clothing worn or equipment used by workers that protects them against hazards in the workplace. It can include things like:
Respiratory protective equipment (such as respirators or dust masks), which helps protect the respiratory system from harmful toxins and dust in the workshop
Hearing protection (such as earplugs or earmuffs) that will help to prevent hearing loss or impairment
Protective eyewear and headwear, including goggles, helmets and welding hoods
Harnesses (if working at heights)
Skin and hand protective equipment (including sunscreen, gloves and wristlets), which assists in preventing burns, cuts and electric shocks
General protective clothing, such as high-visibility vests, aprons, coveralls and well-fitting tops and pants
The right footwear (ideally non-slip, insulated with rubber and steel-capped to prevent damaging impact on toes).
To know what type of PPE you might require for your workshop, we recommend you take some time to review what you are currently using.
Risk management and PPE
So, where should PPE fit into your overall plan for risk management?
First, you need to consider your workplace health and safety (WHS) laws and regulations. Safe Work Australia is the national policy body responsible for the development of the model WHS laws, which include the model WHS Act, the model WHS Regulations and the model Codes of Practice. It's easy to check which jurisdiction you fall under for your specific WHS regulations.
According to Safe Work Australia (with reference to the model WHS Regulations), PPE is actually one of the least effective risk management techniques. This is because PPE relies on human behaviour and supervision.
Therefore, PPE should be something you consider after you have formed a plan for risk management. It should act as a last resort, back-up or supplement to your overall plan – as opposed to being the main feature of your risk management strategy.
Business owner and manager responsibilities
A PCBU (person conducting a business or undertaking) is anyone who is in a partnership that involves conducting a business. This can include a company, a self-employed person, an unincorporated body or association, or a sole trader.
It is the responsibility of the PCBU to assess the safety conditions of a workplace and to implement the appropriate control measures to deal with risks that cannot be fully eliminated. One of these control measures may include PPE.
If PPE is not already being provided, it is the PCBU's responsibility to do so for the workers. Apart from providing PPE, the PCBU must also:
Ensure adequate training and information has been provided on the use, storage and maintenance of the PPE
Ensure that workers are using their PPE
Consult with workers regarding size and fit when selecting PPE.
Worker responsibilities
Under regulation 46 of the model WHS Regulations, workers who are provided with PPE have the following responsibilities:
They must use and/or wear the PPE in accordance with the training, information and guidance provided by the PCBU
They must communicate with the business owner or manager if they notice the presence of any PPE defects, damage or contamination
They must not misuse or intentionally damage the PPE.
A business can take disciplinary or legal action against workers who refuse to wear (or intentionally destroy) their PPE. This is to protect their own safety, as well as the safety of others in the workshop.
Laser cutting machinery in Melbourne
At ACRA, we are dedicated to sourcing quality new and used metal machinery. Currently, we are proud to source our new laser cutters from Durmazlar, currently one of the largest and most renowned press brake manufacturers in the world.
In search of backup machinery or machinery at a better price? Our wide range of used machinery has something for every metal workshop. We ensure that all our used machinery is in reliable and safe working condition, compliant with your workshop's safety guidelines.
The expert team at ACRA is committed to providing great service and high-quality machinery to our customers. If you want to find out more about our laser cutting machinery and more, we are more than happy to answer your questions and queries online or through our hotline, 03 9794 6675.